Please note that all products are subject to availability
We are offering free deliveries to the postcodes below for all orders over £50 for any of the products listed below. 
G31, G32, G40, G42, G43, G44, G45, G46, G5, G69, G71, G72, G73, G74, G75, G76, G77, ML3 & ML10
This can be a mix of any products listed below, or you can also add to a Christmas tree order.  We also offer delivery, outwith the above postcodes, starting from £15 depending on the distance.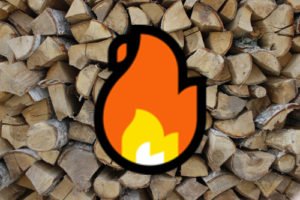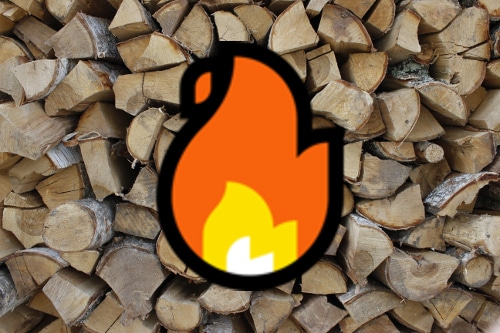 Now in stock:
Kiln dried birch logs: £7.99 per 14 kg (approx.) bag
Kiln dried kindling: £3.50 per 3 kg (approx.) bag
Pini kay oak briquettes: £4.50 per 10 kg bag (approx.) or 3 for £12
Waxling Firelighters: £4.50 per 1 kg bag
All our firewood comes from an accredited Ready to Burn supplier.  Ready to Burn logs and briquettes burn more efficiently than unseasoned, green wood.
Kiln dried hardwood is less than 20% moisture, and most of the time the moisture content is 15% or less.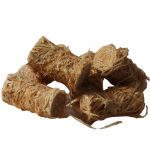 Wood wool soaked in beeswax and candle wax. They are clean to handle and contain no nasty smelling paraffin/petroleum products.  Do not confuse these with the smaller, looser and less effective 'Flamers' – Waxlings burn for between 5 and 10 minutes, giving ample time to light your fire in most cases.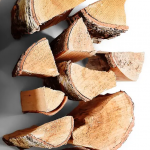 The logs are ideal for most wood burning stoves or open fires.   They are mostly split and will be no more than 25 cm in length.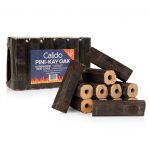 Briquettes are also known as heat logs offer a great value, clean and convenient alternative to traditional firewood.  Briquettes deliver greater energy density due to their lower moisture content and greater density, this combined with their convenient packaging format makes wood briquettes the ultimate contender for high-value heat generation.

Clean and easy to handle and cut to a convenient length. Suitable for open fires, wood and multifuel stoves, lighting quickly and easily with a very low moisture content.
Wooden Snowmen - SOLD OUT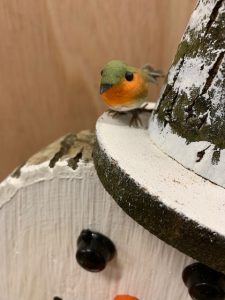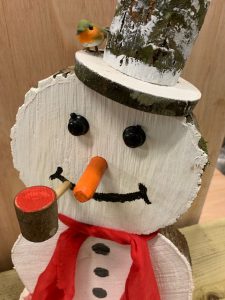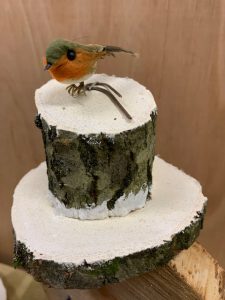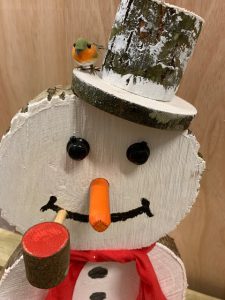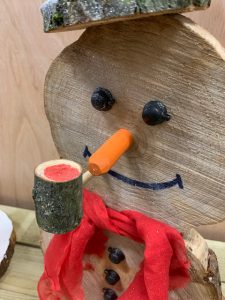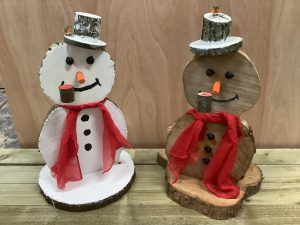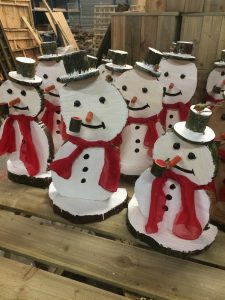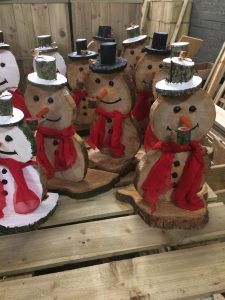 Thankfully, all our snowmen have now got a home for Christmas!  Thanks for everyone's kind comments about the wee guys, and we're sure they will return next year.   
Snow shovels - limited stock
Castle: 300x300x300: £12 each or 2 for £20 | Castle: 300x400x300: £14 each or 2 for £25
Square top: 300x450x300: £16 each or 2 for £30 | Square top: 400x400x300: £18 each or 2 for £33